National Organic Ltd / Bunalun®
Founded in 1999, Bunalun is an Irish company which delivers a broad selection of 100% organic food products across a range of product categories at affordable price points. Today, Bunalun products are stocked across the island of Ireland and the Company has complimented this market position by expanding into other jurisdictions such as the UK, UAE, Australia and Iceland.
Bunalun has capitalised on the growing demand for organic food in recent years, delivering products which are rich in natural ingredients and grown sustainably to protect the land and environment. Bunalun is a member of the Organic Trust CLG, one of the state appointed organic accreditation and certification bodies. Bunalun has maintained this accreditation since 1999, something the Company is very proud of. In addition all products are certified with the EU Organic Logo which makes it easier for consumers to identify organic products
Bunalun is a top ranking brand across many of its product categories and its products regularly feature in the annual Nielsen Top 100 brands research (as presented by Checkout Magazine). The Nielsen analysis ranks the Top 5 brands in several leading grocery categories. It is based on branded value sales across the Irish grocery sector, making it the most accurate barometer of the biggest selling brands in the marketplace.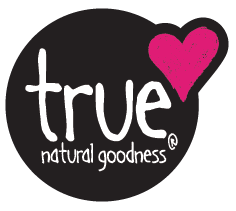 Independent Irish Health Foods / True Natural Goodness®
Founded in 2008, IIHF is a leading distributor and wholesaler of health foods and related products to over 1,000 customers across the island of Ireland and, more recently, Continental Europe
The health food sector globally and in Ireland is experiencing strong growth driven by trends in consumer health and well-being, such as the rise in vegetarianism and veganism, the demand for organic and unprocessed foods, sustainability concerns etc
IIHF is one of only two specialist distributors of scale supplying health food products in Ireland, with its market position supported by longstanding customer and supplier relationships, and by quality service.
IIHF offers leading vegetarian, vegan, organic, free- from and fair-trade brands sourced from highly rated suppliers across the globe, many of which are unique to IIHF, allowing for a differentiated market offering
IIHF also offers its own range of products under the brand True Natural Goodness, which provides customers with brand exclusivity, and a point of differentiation from other distributors